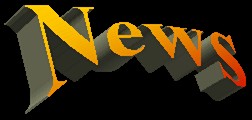 05/02/2019
Added MP3 versions of some of my Amiga MODs and removed some redundant content and links.
18/04/2004
My classic worm game Wiggly Worm '94 Special Edition has now been fixed so that it works under Windows 2000 and XP.
31/01/2003
Amiga logos page added - You can view some logos from my Amiga music disks and demos on this page.
18/12/2002
Moved web site away from Tripod to my own Linux server.
16/08/2001
Updated TCZ links and added link to Seasoned Pioneers Ltd. commercial web site, which I designed at the time.
05/01/2001
Wiggly Worm '94 Special Edition added to web site (Downloadable FREE game for your PC.)

05/01/2001
www.jcdigita.com web site launched with a complete archive of Amiga modules by JC Digita (1990-1994.) The rest of this web site is still under construction, and new sections will be added in the future.